Southampton Betting Tips
Southampton FC have become an established Premier League club since clinching promotion in 2012. They are based in Hampshire and play their home games at St. Mary's Stadium. We have provided a guide for Saints bettors with the aim of providing crucial information on Southampton FC.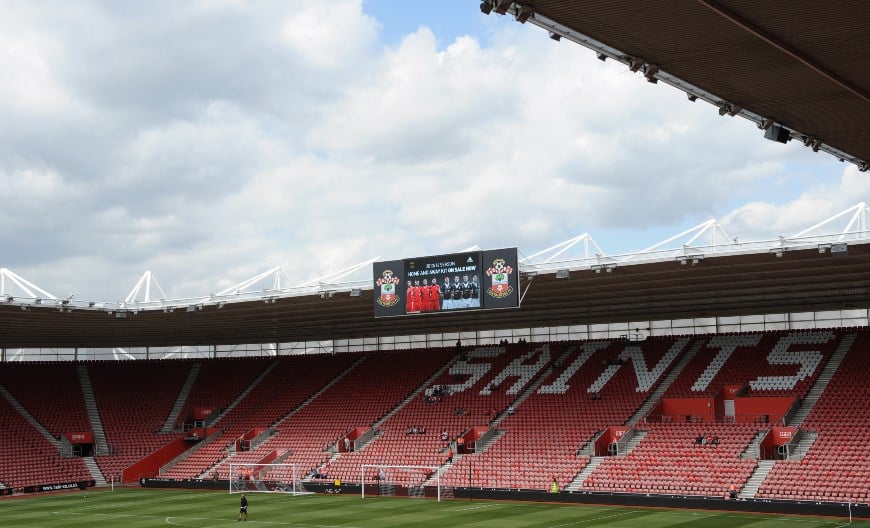 Southampton Betting Odds
Bettors ought to ensure they have an understanding of not only Southampton FC, but also the mechanics of betting markets and odds. We at Bets.co.za strive to offer you quality information concerning both, making life easier for Saints punters.

Odds and markets vary between different betting websites, which can make spotting the best value on offer a tricky task. Our comparison tools are designed to help you compare deals on offer across various betting websites to find the best Southampton FC bets available.
Southampton Fixtures
Bettors are advised to ensure they stay up to date with the latest Southampton FC fixture information in order to avoid missing out on potential betting opportunities.
Southampton Results
It is advisable to do research on Southampton's latest results before betting on the club. This involves not only checking scores, but also searching for relevant patterns.
Southampton Live Streaming
Southampton's matches can be streamed live off SuperSport by registered DStv users on the DStv Now mobile app or website.
Southampton Replays
If you miss a Southampton match for whatever reason, the highlights should ordinarily be available on SuperSport or YouTube. Bettors are advised to catch up on all the latest action to ensure they are well-informed on Southampton FC.
Southampton News
The best way to stay up to date with the latest news regarding Southampton FC is to follow a wide range of independent outlets' coverage of the club. It is also worth keeping an eye out for official communication from Southampton. Injury, team and transfer news can be critically important for bettors.