Atalanta Betting Tips
Atalanta Bergamasca Calcio is an
Italian Serie A
club based in Bergamo, Lombardy. They play home matches at the Stadio Atleti Azzurri d'Italia and gained promotion to the top flight in 2010/11. We have compiled a betting guide for anybody interested in betting on the club affectionately known as La Dea.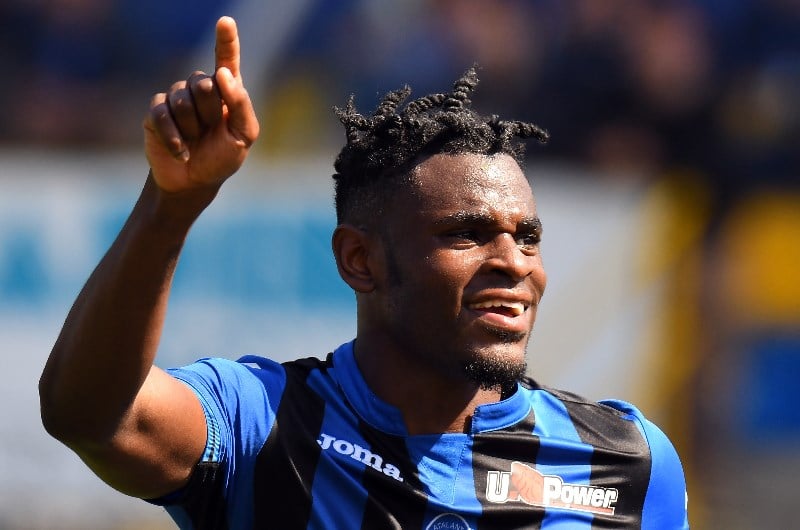 Atalanta Betting Odds
Odds on Atalanta will fluctuate between different bookmakers and this can complicate the process of finding the most profitable bets on offer. Our betting comparison tools enable you to do just this by listing odds across various betting websites which are free to view at the click of a button. This saves you time and helps maximise your winnings on Atalanta bets.
Atalanta Fixtures
Atalanta's upcoming fixtures are available on the club's official
website
and keeping a beady eye on the odds for each match starting long in advance can put you at a significant advantage in terms of finding the best value bets.
Atalanta Results
Atalanta's recent results are also available on the club's website, allowing bettors to scroll through in search of relevant trends. For example, 2018/19 bettors will have noticed periods in which Atalanta were virtually unstoppable going forward, particularly striker Duván Zapata. Anybody backing Zapata in the anytime goalscorer market at the right time could have made a handy profit. We aim to help you spot such trends with our Atalanta betting tips.
Atalanta Live Streaming
Atalanta's matches are often available for live streaming, enabling bettors to watch La Dea on the go. This is highly advisable for all punters, as viewers are able to gain a perspective from watching matches live that no other form of betting research could have given them.
Atalanta Replays
If ever you are unable to catch La Dea in action, the best thing to do is to look for highlights of the match you have missed. These should usually be easy to find online. Watching highlights allows you to catch up on the key moments from each match, which can be crucial for betting purposes. For example, if you see from the highlights that an Atalanta player was constantly bearing down on goal, it could perhaps be worth backing him in the anytime goalscorer and/or first goalscorer markets for the next match.
Atalanta News
There are various news outlets who cover Atalanta and other Serie A sides and bettors are advised to follow as many as possible in order to catch all of the latest key information. In addition, it is worth giving these social media pages a follow for communication from Atalanta: