Frosinone Betting Tips
Frosinone Calcio is an
Italian Serie A
club based in Frosinone, Lazio. They earned their second ever promotion to Italy's top flight in 2018. Affectionately known as
I Canarini
, they play in a yellow and blue home strip. We have compiled a betting guide containing key information for anybody looking to bet on Frosinone.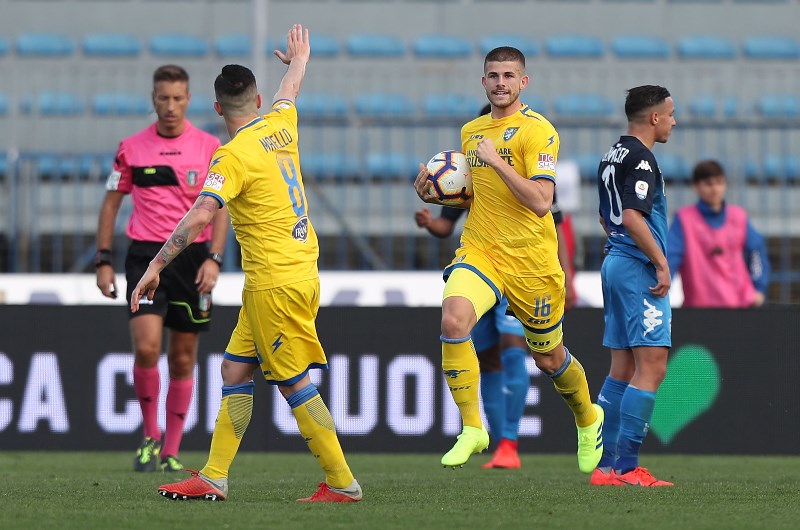 Frosinone Betting Odds
Betting odds on Frosinone tend to vary between different bookmakers, which can make the process of finding the most profitable bets on offer difficult and time-consuming. Our betting comparison tools enable you to compare odds across various different betting websites all in one place. We hope to help you maximise your winnings on Frosinone bets.
Frosinone Fixtures
Frosinone's upcoming matches are listed on the club's official
website
. Bettors are advised to always keep a close eye on the fixture schedule. Knowing of upcoming matches long in advance makes the task of finding the best value bets significantly easier. It is also always worthwhile to keep an eye out for fixture changes.
Frosinone Results
Frosinone's recent results are also readily available on the club's website. Bettors are advised to do statistical research and look for pertinent trends in the Canarini's recent matches. For example, they might have a habit of performing well against specific opponents and poorly against others. It is also worth taking note of players with a penchant for scoring goals, such as Camillo Ciano in 2018/19.
Frosinone Live Streaming
Frosinone's matches can often be live streamed in South Africa, which allows bettors to watch the action as it happens instead of trying to figure out what has been happening on the pitch by viewing stats and other peoples' accounts of games. This is especially beneficial for in-play bettors.
Frosinone Replays
If you miss a live Frosinone match, the best way to compensate is to watch the highlights. These are often readily available online and allow you to catch up on all the key moments you might have missed, which are often important for betting purposes.
Frosinone News