Napoli Betting Tips
S.S.C. Napoli is one of the most famous clubs in Italy's
Serie A
. Their shirt has been worn by icons including Diego Maradona, Edinson Cavani, Gonzalo Higuaín and Marek Hamšík. In recent years, Napoli have flourished under the guidance of Maurizio Sarri and Carlo Ancelotti, becoming part of the furniture in the UEFA Champions League.
We have put together a betting guide containing important information you need to know before placing a bet pertaining to Napoli or their players.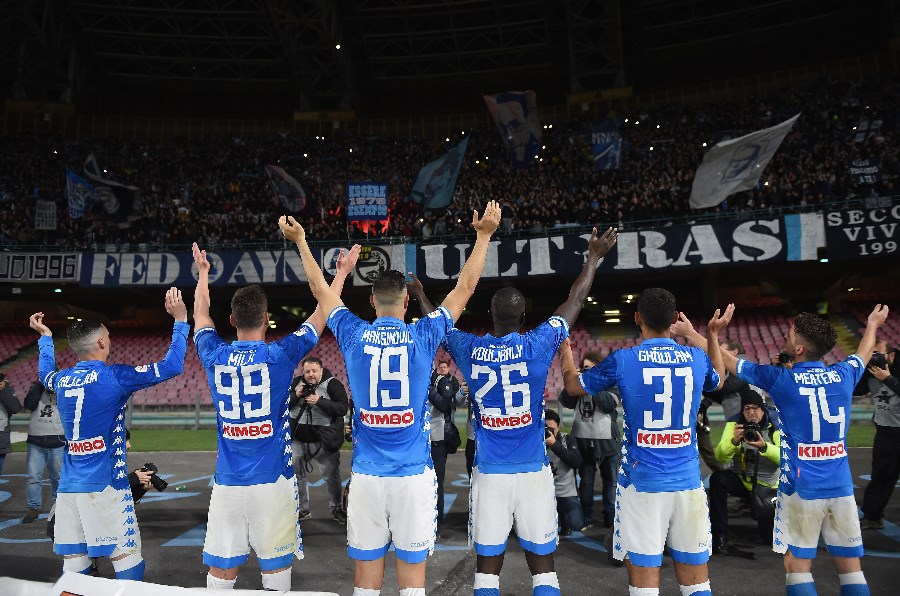 Napoli Betting Odds
Odds on Napoli and their players fluctuate across different bookmakers. For this reason, we offer you a comparison tool which allows you to compare odds on various betting websites at the click of a button. We aim to ensure that you never miss out on a good value Napoli bet by placing your money with the wrong bookmaker at the wrong time.
Napoli Fixtures
Napoli's fixtures are available on their official website, https://www.sscnapoli.it. Bettors are advised to always keep a close watch on the Partenopei's schedule. They usually have more fixtures than most Serie A clubs as a result of commitments in the UEFA Champions League. This can affect betting odds. Knowing which fixtures are on the horizon for Napoli ensures that you never miss out on great value bets.
Napoli Results
Napoli's latest results are also available on their website. In addition, there is no shortage of statistical information online pertaining to the Partenopei. Bettors should use this to their advantage, looking for relevant trends in Napoli's results. For example, they often fare better at home than away. We aim to help you find important trends in Napoli's matches with our betting tips.
Napoli Live Streaming
Live streaming is a fantastic way to follow the Partenopei while on the go. Many of their matches are shown live in South Africa and this allows bettors to get an accurate picture of events on the field at Napoli, also making in-play betting on the Partenopei significantly easier.
Napoli Replays
Highlights of Napoli's matches are usually easily found online. This is important because it is not always easy to catch the action as it happens. Watching highlights ensures that you never fall behind on the key action from the Partenopei's matches, thus simplifying the task of betting on them.
Napoli News
There are many independent news sources who cover Napoli and following a wide range of them helps you stay aware of what is going on behind the scenes at the San Paolo Stadium. It is also important to follow communication from Napoli on their website and the following club social media pages:
Facebook: https://www.facebook.com/SSCNapoli/
Twitter: https://twitter.com/sscnapoli?ref_src=twsrc%5Egoogle%7Ctwcamp%5Eserp%7Ctwgr%5Eauthor
Instagram: https://www.instagram.com/officialsscnapoli/?hl=en
YouTube: https://www.youtube.com/channel/UCTnCzHi0P6MH83er5OfZbzQ