Parma Betting Tips
Parma Calcio 1913 is an
Italian Serie A
football club based in
Parma, Emilia-Romagna. They play their home matches at the Stadio Ennio Tardini and have been represented by icons such as Hernán Crespo, Lilian Thuram and Fabio Cannavaro. Parma have also been coached by the legendary Arrigo Sacchi and Claudio Ranieri. A spike in interest in Serie A means there may be many punters looking to bet on Parma. We have compiled a Parma betting guide containing important information for bettors.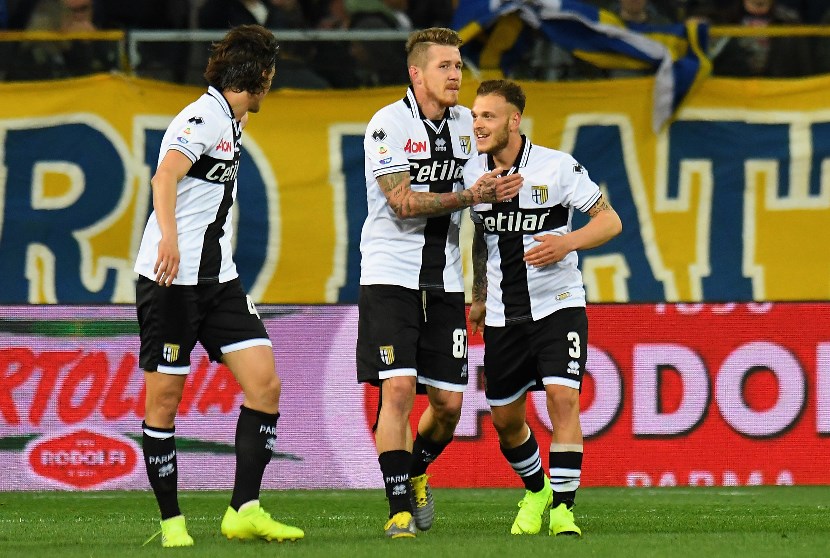 Parma Betting Odds
Odds and markets available for Parma fixtures may fluctuate between different bookmakers. In order to ensure that this does not lead to you missing out on good value Parma bets, we offer you a one-click betting comparison tool which allows you to compare odds on multiple betting websites.
Parma Fixtures
Parma's scheduled fixtures are available to view on their official website, http://parmacalcio1913.com/. Bettors are advised to keep an eye out for changes to the schedule and to closely watch betting odds leading up to games. The early bird is usually the one who catches the worm and this rule certainly applies to great value betting opportunities on Parma and their players.
Parma Results
Parma's latest results can also be viewed on their website, but bettors are advised to go beyond merely reading scorelines. There is no shortage of statistical information available pertaining to Parma and this can often be relevant for bettors. We aim to help you spot important trends in Parma's matches with our betting advice.
Parma Live Streaming
Parma's matches are often available for live streaming and this is important for betting purposes. There is no substitute in terms of betting research for watching the team in action. Live streaming is particularly important for those interested in in-play betting during Parma games, as watching the action live can help you predict what is about to happen next.
Parma Replays
If you miss Parma in action for whatever reason, the best thing to do is to watch the highlights of the game you weren't able to catch live. This enables you to catch up on the important thrills and spills and can help give you a clearer picture of the stories behind Parma's recent scorelines. All this is vital for those looking to spot trends which are relevant for betting purposes.
Parma News
The latest Parma Calcio team, transfer and injury news, and much more, can be found on a wide variety of independent sources, as well as the club's official website and social media pages. Here are some of the social media pages you should be following if you are interested in betting on Parma or their players:
Facebook: https://web.facebook.com/parmacalcio1913?_rdc=1&_rdr
Twitter: https://twitter.com/1913parmacalcio
Instagram: https://www.instagram.com/parmacalcio1913/
YouTube: https://www.youtube.com/channel/UCXKXzx4PG8dcqExNJ5npUkg
LinkedIn: https://www.linkedin.com/company/parma-calcio-1913/