Sampdoria Betting Tips
UC Sampdoria is an
Italian Serie A
football club based in Genoa, Liguria. They won the league title in 1991 and have more recently seen their colours donned by the likes of Fabio Quagliarella, Antonio Cassano and Giampaolo Pazzini. We have compiled a betting guide containing important information you need to know before putting money on Sampdoria or their players.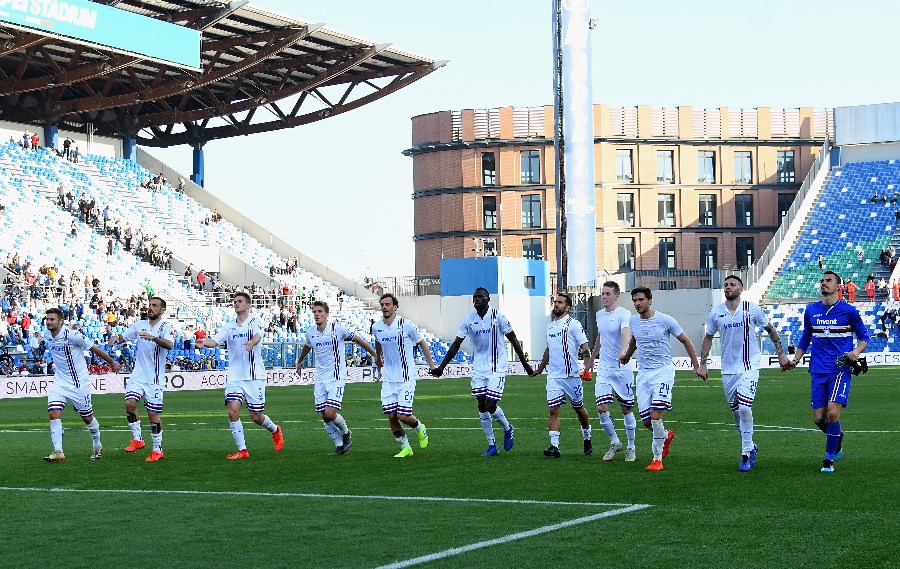 Sampdoria Betting Odds
Odds and markets pertaining to Sampdoria and their players can vary between different bookmakers. This complicates the process of finding the best available value, but our betting comparsion tools can assist you with this task. We allow you to compare UC Sampdoria odds across various different betting websites at the click of a button.
Sampdoria Fixtures
Sampdoria's fixture list is available on their website, http://www.sampdoria.it. Punters are advised to keep a close eye on upcoming matches, always watching out for potential fixture changes. This ensures that great value betting opportunities are never overlooked.
Sampdoria Results
Sampdoria's recent results can also be found on their website. However, it is a good idea to go beyond merely viewing scorelines. Bettors need to do in-depth research and look for trends in Sampdoria's games. Some of their players might, for instance, have good goalscoring records against specific teams and poor strike rates against others.
Sampdoria Live Streaming
Sampdoria's matches can often be streamed live in South Africa. Bettors are advised to take advantage of this whenever possible, as there is no substitute in terms of research for watching Sampdoria in action. Streaming their fixtures also makes in-play betting on them significantly easier.
Sampdoria Replays
It isn't always easy to watch every single Sampdoria match live. Fortunately, if ever you miss any of the action, you should be able to find the highlights online. This allows you to catch up on key moments which might be important for betting purposes.
Sampdoria News
Bettors are advised to keep a close eye on team, transfer and injury news, as well as all other updates pertaining to Sampdoria and their rivals. The best way to stay informed on UC Sampdoria is to follow updates on a wide range of independent sources of Serie A news, as well as keeping an eye on the club's official website and the following Sampdoria social media pages:

Facebook: https://web.facebook.com/sampdoria/?eid=ARBnCMvKH0xmyl-7Zy_wfZavUJFINhxfAnft2re2NaiDzrMbbZuGQEu-3XjIUMnwMF3qSYUsAQSFb1gM
Twitter: https://twitter.com/sampdoria?lang=en
Instagram: https://www.instagram.com/unionecalciosampdoria/?hl=en
YouTube: https://www.youtube.com/channel/UCYHKWbpx6eX_ydppBcOIOng