Sassuolo Betting Tips
Unione Sportiva Sassuolo Calcio is an Italian Serie A club based in
Sassuolo, Emilia-Romagna. The likes of Massimiliano Allegri and Eusebio Di Francesco helped steer the club into the Italian top flight and they have now become part of the furniture. We have put together a betting guide containing important information for anybody looking to bet on Sassuolo.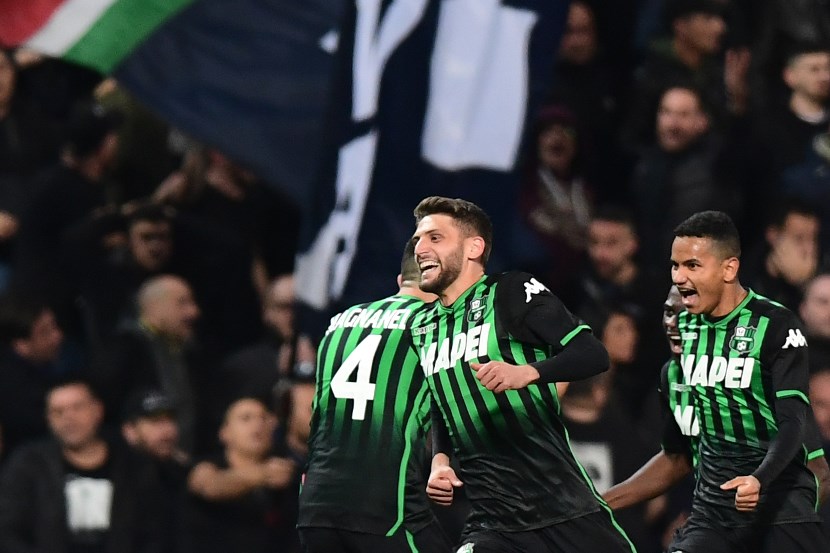 Sassuolo Betting Odds
Odds on Sassuolo and their players tend to vary between different bookmakers. This can complicate the process of finding good value bets on Sassuolo, but we offer you comparison tools in order to help. On our website, you can compare odds across several reputable betting websites all in one place.
Sassuolo Fixtures
Sassuolo's scheduled fixtures can be found on their official website, http://www.sassuolocalcio.it. Bettors should always be aware of upcoming matches to ensure they do not miss out on betting opportunities. It is best to keep a close eye out for changes in the calendar.
Sassuolo Results
Sassuolo's latest results can also be viewed on their official website, but it is advisable for bettors to go beyond simply checking scorelines. If you are planning on putting money on a match or competition involving Sassuolo, you should be looking for pertinent trends in their results. For example, they may have a history of performing well at some stadiums and poorly at others. We aim to help you find the trends which are most relevant for betting purposes by offering you our Sassuolo betting tips.
Sassuolo Live Streaming
Sassuolo's Serie A matches can often be streamed live from South Africa and bettors are advised to capitalise on this. The best way to do research on any team is to watch their games as they happen. Streaming enables you to watch Sassuolo while on the move.
Sassuolo Replays
It isn't always easy to watch Sassuolo's matches live, but for those you miss, you should usually be able to watch the highlights without much trouble. Bettors are advised to always catch up on all the key action after missing a game for whatever reason.
Sassuolo News
The best way to stay up to date with team, transfer and injury news and other relevant updates pertaining to Sassuolo is by following a wide range of sources. This includes independent news sources, the club's official website and the following social media pages:

Facebook: https://web.facebook.com/officialsassuolocalcio/?_rdc=1&_rdr
Twitter: https://twitter.com/SassuoloUS?ref_src=twsrc%5Egoogle%7Ctwcamp%5Eserp%7Ctwgr%5Eauthor
YouTube: https://www.youtube.com/channel/UCok6j2Pw2VsM-QYP_bmwU6g
Instagram: https://www.instagram.com/sassuolocalcio/?hl=en