Baroka FC Betting Tips
Baroka FC is a Limpopo-based
South African Premier Division
football club. Their usual venue for home games is Peter Mokaba Stadium, but they also play games at the smaller Old Peter Mokaba Stadium.
Although Baroka took until 2018 to lift their first trophy, they are known as cup specialists and have knocked some bigger clubs out of domestic cups in their history, especially when beating Kaizer Chiefs in 2011 when they were an amateur club.
En route to lifting the 2018 Telkom Knockout under Wedson Nyirenda, Bakgaga beat Mamelodi Sundowns, Bidvest Wits and Orlando Pirates (on penalties). The club was formed in 2007 and came to worldwide attention when their goalkeeper, Oscarine Masuluke scored a bicycle kick which was nominated for the FIFA Puskas Award. Other notable players have included Talent Chawapiwa (winger), Elvis Chipezeze (goalkeeper) and Siphelele Ntshangase (midfielder). Their former coach, Kgoloko Thobejane was also well-known for his famous post-match press conferences and declaring that Baroka were title challengers in a season when they ended up in a relegation battle.
You can read our betting guide for Baroka FC matches or players below.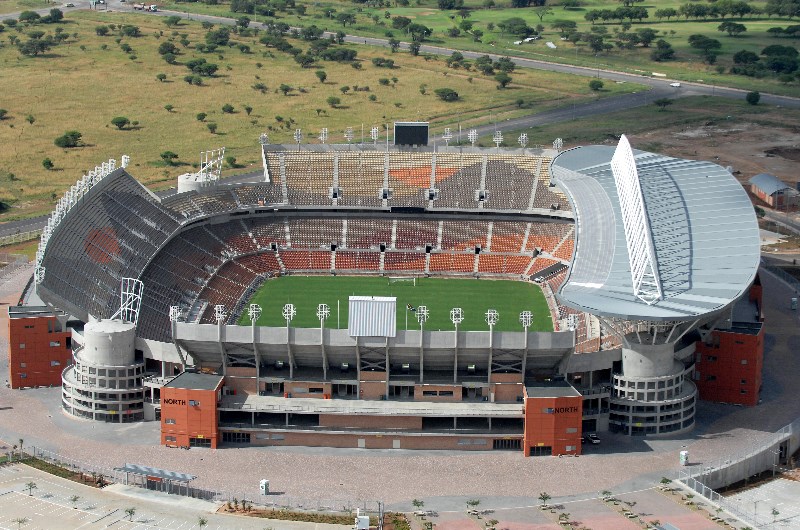 Baroka FC Betting Odds
Numerous bookmakers offer odds on every Baroka FC match, so it is crucial to see where the best odds lie across the various websites. Our comparison tool will do this for you and highlight the best value odds across the various markets. This will save you time and ensure you maximise your winnings.
Baroka FC Fixtures
In the Absa Premiership, it is key to check the fixture lists on the PSL's official website or via Baroka's social media accounts or official website. Matches are often postponed and/or rescheduled. With Baroka often doing well in cup competitions, this can mean some league games are moved. The club is also known to rest players ahead of big cup games, so watching the fixture list like a hawk will give you a big advantage when placing bets.
Baroka FC Results
Before placing your bets, it gives you an edge to study the form guide and to see if Baroka are doing better at home or away from home. It also helps to study the head-to-head records against various opponents. Knowing this information can help you determine which bets are worth forking out money on. We aim to help you spot trends in Baroka's results with our betting advice on Bakgaga.
Baroka FC Live Streaming
A great way to make money on Baroka FC games is through in-play betting. To have the best chance of success at this, finding a stream of the game online would allow you to watch the action unfold, helping you decide which team is likely to win the match and who the likely goalscorers are.
Baroka FC Replays
Highlights of Bakgaga games can usually be found online in various places. Watching these short round-ups will give you a quick overview of whether or not Baroka are playing good football. You will also get to know the team's attacking players and be able to judge whether a hot streak of goal-scoring form is around the corner.
Baroka FC News
Keeping up to date with the latest news on Baroka will help you to identify player injuries and suspensions after red cards or accumulating yellow cards. The club's official website is not very forthcoming with news updates, but their social media will usually have key info, as will regional websites in Limpopo and the country's main football websites, magazines and weekly newspapers. These should help you when the club signs new players – particularly free agents outside the transfer window – something Baroka are renowned for.