Free State Stars Betting Tips
Free State Stars is a football club based in Bethlehem, South Africa. Ea Lla Koto, as they are nicknamed, play in the Absa Premiership, the
Premier Division
in South Africa. The side's home venue is Goble Park, a small venue which usually has a pretty poor playing surface.
Free State Stars won the 2018 Nedbank Cup, beating Maritzburg United in the final. Luc Eymael was the team's coach for that victory. The club were formed in 1977 as Makwane Computer Stars.
Some of the club's most notable past players are Kennedy Mweene, Bunene Ngaduane, Thabo Matlaba, Siphiwe Tshabalala and Mpho Makola. Eymael aside, Ea Lla Koto have been coached by some legends of the local game including Gordon Igesund, Steve Komphela and Ernst Middendorp.
You can read our betting guide for Free State Stars matches or players below.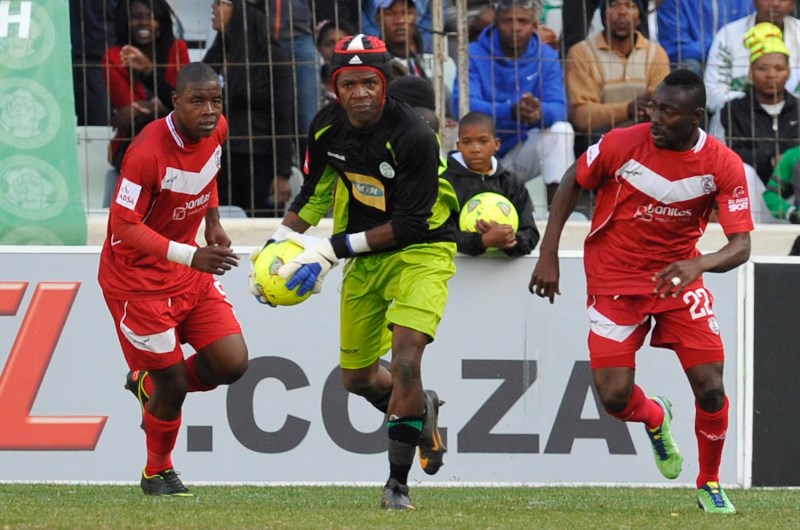 Free State Stars Betting Odds
Odds and markets available for Free State Stars matches will differ between different bookmakers. It is therefore crucial to carefully compare the odds across the different betting houses and looking for the best value options.
The easiest way to do this is to use our betting comparison tool to get a snapshot of the different bookmakers' odds and markets, therefore being able to choose the best return for your money.
Free State Stars Fixtures
In South Africa, many matches are moved to accommodate cup games, so knowing when games are being played and which teams may have other priorities can give you a big advantage as a bettor.
You can find fixture news for Free State Stars on their website or social media platforms, or on the league's official website. The leading news websites and newspapers will also carry the fixture list and mention postponed matches.
Free State Stars Results
The official Free State Stars website and the PSL's site allow you to browse through past results for Ea Lla Koto. Looking at the most recent results will give you a clue as to how the team is performing, both at home and on their travels.
You will also be able to see how many goals are typically scored in their matches for overs or unders bets. You can check head-to-head records against different clubs and see which clubs generally struggle when travelling to Bethlehem, a ground that is renowned for being difficult to leave with three points.
We aim to help you spot relevant trends in recent Free State Stars matches by providing you regular betting tips.
Free State Stars Live Streaming
With many bookmakers often in-play betting markets, streaming Free State Stars matches live is highly advisable. Watching the action as it unfolds will help you to get to know the players and make more informed bets on the live action. Even those looking to bet on Free State Stars in advance can benefit from watching Ea Lla Koto in action as often as possible.

Free State Stars Replays
Highlights reels and replays of Free State Stars games can be found online or via one of the satellite providers or video service companies who cover the South African PSL. This allows you to watch Ea Lla Koto games in full to get to know the players, the coach's style of play and whether the team is performing well or getting smash-and-grab victories. Getting to know the team's attacking players and strikers will help you to judge whether a hot streak of goal-scoring form is coming for one of them – aiding your bets on first goalscorer and anytime goalscorer markets.
Free State Stars News
Stars are not one the sides with the most forthcoming official websites in the league. Most of the best news on the club can be found via the country's leading soccer websites or through the big newspapers. It is imperative to study the latest news to get an idea of whether any match-winning players are going to miss the next game, whether the team has made any big-name signings, or if the team has changed coach – something Free State Stars is known for.