Golden Arrows Betting Tips
Golden Arrows is a football club based a South African Premier Division football club based in KwaMashu, KwaZulu-Natal. The side's nickname is Abafana Bes'thende (The Backheel Boys). The side's home venue is Princess Magogo Stadium, although home games are also played at Moses Mabhida Stadium or Sugar Ray Xulu Stadium. Arrows are renowned as a team with a very promising, young reserve side, which provides a good flow of players to the first team.
Arrows claimed their first and only major piece silverware in 2009, beating Ajax Cape Town 6–0 in the MTN8 final played at Orlando Stadium.
Some of the club's notable past players include Thanduyiswe Khuboni, Siyanbonga Sangweni, Mabhuti Khenyeza and the late Richard Henyekane. Golden Arrows have been coached by notable figures such as Ernst Middendorp, Shaun Bartlett, Clinton Larsen, Steve Komphela and Muhsin Ertugral.
You can read our betting guide for Golden Arrows matches or players below.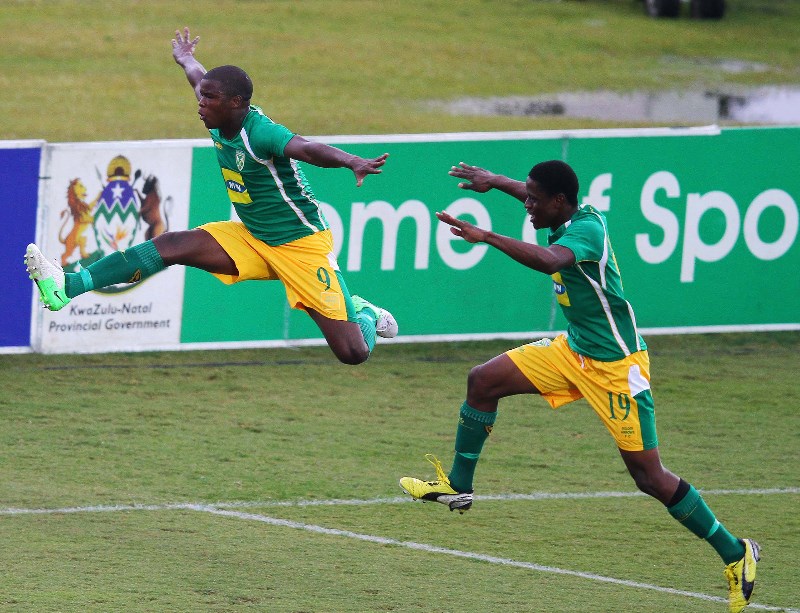 Golden Arrows Betting Odds
Odds on each Golden Arrows match will fluctuate between bookmakers. In order to spot the best value, it is best to use our betting comparison tool, which lists odds from various bookies all in the same place. This will show you quickly and easily which websites or betting houses are offering the best return for your money.
Golden Arrows Fixtures
Arrows games may be moved from time to time, as the South African league tends to postpone fixtures to accommodate cup dates and continental competitions. It is important to keep an eye on Arrows' fixture list on their official website or twitter page. Abafana Bes'thende's social media is very diligent with updates on the club. This will also keep you updated on which of the side's home venues are going to be used for which fixture.
Golden Arrows Results
Before betting, it would help to look at a form guide and results overview. Many websites have filters to look at home results, away results, current form, number of goals in each game, top goalscorers and so forth. This will give you a far greater idea of how reliant the side is on their home form and which players they rely on for their goals. Using this information for "Overs" or "Unders" bets or First Goalscorer information is a good idea.
We aim to help you spot relevant trends in Golden Arrows matches with our betting advice.
Golden Arrows Live Streaming
It would be wise for all bettors, and especially in-play bettors, to seek out a live stream of each Golden Arrows game. This ensures that you have an informed idea of how the game is panning out, which team is dominating and which players are looking dangerous. This will help you to get to know the Arrows players and tactics and therefore make shrewd bets.
Golden Arrows Replays
You can find replays of Arrows matches, as well as highlights of their games online or on one of the video services companies who upload footage of the game. This allows you to watch Abafana Bes'thende games in full after they're played to inform your bets on the side in future.
Golden Arrows News
Arrows have a very active twitter account which has regular updates during matches. Their official website has good player profiles and team news, so you won't miss any major injuries or new signings. You can also check the websites of the top local newspaper and magazines for the latest post-match quotes from the coach or the latest information on team news, tactics, youth players being promoted or travel arrangements.