Valencia Betting Tips
Valencia are professional football club that play in the
Spanish La Liga
. As their name suggests, the club is based in Valencia and play their football at Estadio de Mestalla which is having a major revamp to fill the demand for tickets with Valencia being one of the most supported clubs in Spain. Los Ches have won the domestic league six times and the Copa del Rey on eight occasions whilst they have also experienced some European success having won a collection of different European titles such as the UEFA Cup, the UEFA Super Cup. Valencia have also featured in two consecutive UEFA Champions League finals in 2000 and 2001.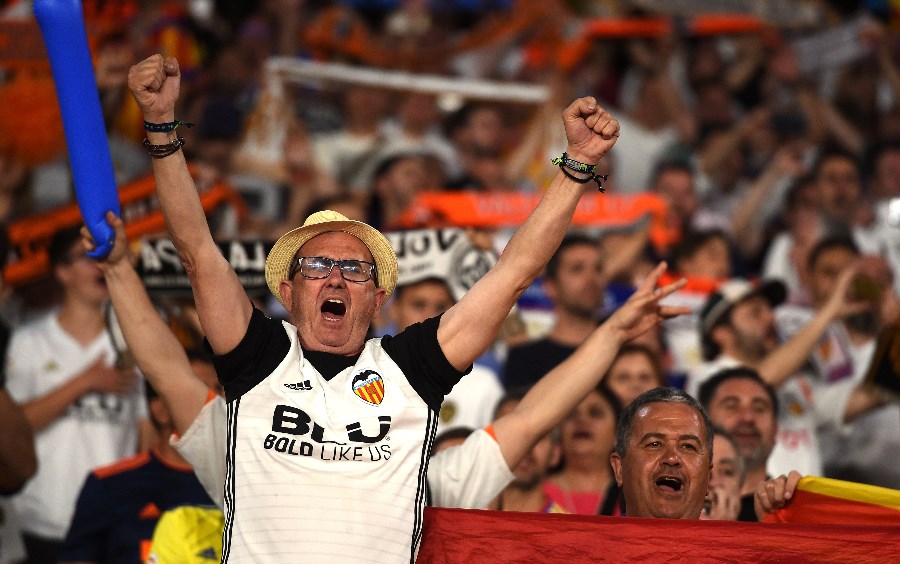 Valencia Betting Odds
To save you the time and effort of browsing various different sports betting sites to find the best odds on Valencia, check out our
reviews
to find the best bets out there and where to place them. Not only will this save you a lot of time, but we will also be able to offer some advice on the best bets for value for money.
Valencia Fixtures
Check out the Valencia website for all the latest Valencia fixtures. Valencia play in the La Liga and various Spanish domestic cups but also often play in either the UEFA Champions League or Europa League so be sure to keep monitoring the site to stay up to date with all their fixtures.
Valencia Results
The Valencia website is also the best place to keep track of their results which paints the best picture in terms of monitoring their form. Our betting tips combine an analysis of various factors such as their results as well as their home and away form to seek out the best Valencia odds.
Valencia Live Streaming
If you are interested in getting even more involved with your betting, than live streaming offers another dimension to not only see first hand how the club is playing, but to enable you to engage in in-play bets without having to rely on third party sources. Watching the game live means you can understand the flow of the game and identify which players are performing well
Valencia Replays
Valencia CF replays can be found on the La Liga and UEFA YouTube accounts while there are alos some replays of certain competition matches uploaded onto the site as part of VCF TV. Watching replays is another great way to identify top performing players which is great for bets that involves specific players rather than just the team as a whole.
Valencia News
For additional news and information about Valencia, check out the club's official social media accounts.