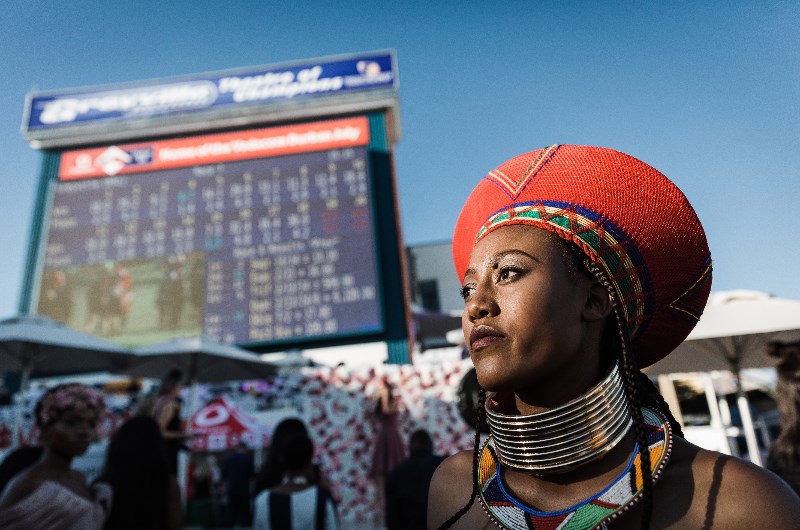 Gold Cup Betting Tips, Best Bookmakers & Free Bets
The Gold Cup is South Africa's premier two-mile event. Similar to the Melbourne Cup in Australia, South Africa's best stayers line up for the Grade 3 prize.
It's a great day of racing at Greyville, which also includes the Mercury Sprint and Champions Cup.
Gold Cup history
First run in 1921, the Gold Cup is Africa's premier marathon for long-distance runners. The race is run over 3200m and starts at the 400m mark in the short Greyville straight.
There's much jockeying for position as the runners pass the winning post for the first time before turning sharply right and heading towards the Drill Hall.
Normally many runners are under pressure before the turn into the home straight and it takes a special type of horse and jockey to win the event.
One of the greatest Gold Cup riders of all time was Charlie Barends, who won the event seven times.
He partnered favourite Chez Monty, who in 1950 became the first horse to win the race two years running.
Felix Coetzee broke Barends' long-standing record in 2012, when he won his eighth Gold Cup on In Writing.
Gold Cup Betting Tips
We will have Durban July betting tips available when the field is released.
Bookmakers always offer a wide-open market due to the popularity of the Greyville race.
Gold Cup Free Bets
Bookmakers often have free bets on offer for the Gold Cup, which is a popular thoroughbred race and raceday at Greyville in South Africa.
Check out our recommened bookmakers for the latest offers.
Live Streaming
Bettors can live stream the Gold Cup at Bet365. They show most big South African races and all you need is an account and a bet on the race.
Many other horse racing authorities will stream Gold Cup due to its big following.
Greyville Track Info
Turf. 2800m triangular-shaped circuit. All races clockwise round turn with 450m run-in.
Low-number draws preferable, especially at 1600m.
Greyville Polytrack
Poly (wax-coated mixture of silica sand and recycled synthetic fibres and rubber/pvc).
2000m track inside the triangular-shaped turf circuit. All races clockwise round turn with 400m run-in. Width 14.8m.
Low-number draws slightly preferred, especially over 1600m.
Gold Cup Field
We will have an updated Gold Cup field when bookmakers release their odds. The field is made up of some of the best staying stars in South Africa.
Gold Cup Feature Races
The Gold Cup is the feature race on the card but it doesn't run at Grade 1 level.
The Mercury Sprint and Champions Cup at Grade 1, but the Gold Cup is worth more prize money.
R1,250,000 eLAN Gold Cup 3200 Grade 3
R1,000,000 Mercury Sprint 1200m Grade 1
R1,000,000 World Sports Betting Champions Cup 1800m Grade 1
R400,000 Kuda Gold Bracelet 2000m Grade 2
R150,000 Epol Umngeni Handicap 1000m Polytrack Listed
R150,000 Marshall Security Darley Arabian 1600m Polytrack Listed
R750,000 Premiers Champion Stakes 1600m Grade 1
R750,000 Thekwini Stakes 1600m Grade 1
R300,000 Haval Motors South Africa Umkhomazi Stakes 1200m Grade 2
R300,000 Gagasi FM Debutante 1200m Grade 2
Gold Cup past winners
| Year | Winner |
| --- | --- |
| 2019 | Dynasty's Blossom |
| 2018 | It's My Turn |
| 2017 | Hermoso Mundo |
| 2016 | Enaad |
| 2015 | Wild One |
| 2014 | Jeppe's Reef |
| 2013 | In Writing |
| 2012 | Aslan |
| 2011 | Ancestral Force |
| 2010 | Mokaro |
| 2009 | Desert Links |
| 2008 | Thundering Star |
| 2007 | Diamond Quest |
| 2006 | Reveille Boy |
| 2005 | No race |
| 2004 | Major Bluff |
| 2003 | Highland Night |
| 2002 | Highland Night |
| 2001 | Cereus |
| 2000 | Colonial Girl |