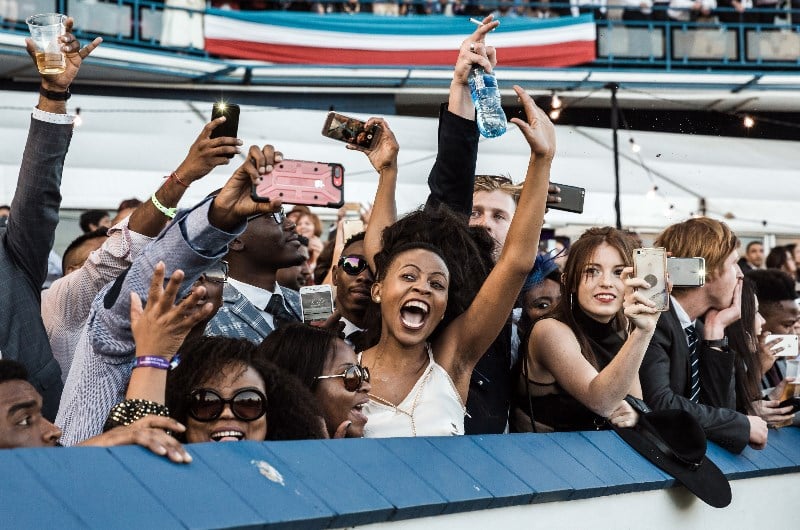 SA Classic Betting Tips, Best Bookmakers & Free Bets
The SA Classic is the second leg of the South African Triple Crown, which also includes the Gauteng Guineas and SA Derby.
It's a popular age-group race and it's made more popular because it's the second leg.
Bettors love seeing a potential Triple Crown, which is why the SA Classic attracts one of the biggest viewing audiences.
SA Classic history
The SA Classic was first run as the Benoni Guineas over 1600m in 1913.
In a huge stride forward for South African racing, the distance of the race was increased to 1800m in 1982 when it became the Sigma Classic and was moved to autumn from its traditional date towards the end of the year.
Until the distance was increased, the three principal races for three-year-olds in South Africa had all been run at 1600m, which was illogical in light of the country's major races for older horses being decided over 2000m and 2200m.
In the 1990s the race alternated between Gosforth Park and Turffontein for several years.
Since the closure of Gosforth Park, the race has been run at Turffontein and forms the second leg of the Triple Crown.
It is the most important test for three-year-olds in Johannesburg and past winners include champions like London News (1996), Horse Chestnut (1999), Greys Inn (2004) and more recently French Navy in 2015.
SA Classic Betting Tips
We will have SA Classic betting tips available when the field is released.
Bookmakers always offer a wide-open market due to the popularity of the Turffontein race.
Odds often dramatically change following the running of the Gauteng Guineas.
SA Classic Free Bets
Bookmakers often have free bets on offer for the SA Classic, which is a popular thoroughbred race at Turffontein in South Africa.
Check out our recommened bookmakers for the latest offers.
Live Streaming
Bettors can live stream the SA Classic at Bet365. They show most big South African races and all you need is an account and a bet on the race.
Many other horse racing authorities will stream SA Classic due to its big following.
Turffontein Track Info
Turf. 2700m oval track. Races up to 1160m straight course; beyond 1160m clockwise round turn with 800m run-in.
Track rises 12m from 1600m to 800m marks, making it most testing circuit in SA.
Low-number draws favoured over 1400m and to a lesser extent over 1600m.
Inside track:
Turf. 2500m near oval circuit inside Standside Track with which it shares a common pull-up area.
All races run clockwise round the turn with run-in of slightly less than 500m. Track rises 10m from the 1400m to the 500m marks.
Low-number draws preferable over 1450m and 1600m.
SA Classic Field
We will have an updated SA Classic field when bookmakers release their odds.
The field is made up of some of the best age-group stars in South Africa.
SA Classic Feature Races
It's a big card on SA Classic day at Turffontein. It features three Grade 1 races and plenty more grade races for bettors to enjoy.
R2-million SA Classic 1800m Grade 1 – Leg 2 SA Triple Crown
R1-million Wilgerbosdrift SA Fillies Classic 1800m Grade 1 – Leg 2 Wilgerbosdrift Triple Tiara
R1-million HF Oppenheimer Horse Chestnut Stakes 1600m Grade 1
R250,000 Caradoc Gold Cup 2850m Grade 3
R250,000 Man O' War Sprint 1100m Grade 3
R250,000 Jacaranda Handicap 1800m Grade 3
R200,000 Protea Stakes 1100m Grade 3
R200,000 Pretty Polly Stakes 1100m Grade 3
SA Classic past winners
| Year | Winner |
| --- | --- |
| 2019 | Hawwaam |
| 2018 | Lobo's Legend |
| 2017 | Heavenly Blue |
| 2016 | Abashiri |
| 2015 | French Navy |
| 2014 | Louis The King |
| 2013 | Love Struck |
| 2012 | Slumdog Millionaire |
| 2011 | English Garden |
| 2010 | Pierre Jourdan |
| 2009 | Forest Path |
| 2008 | Kings Gambit |
| 2007 | Divine Jury |
| 2006 | Hunting Tower |
| 2005 | Jam Alley |
| 2004 | Grey's Inn |
| 2003 | Surveyor |
| 2002 | Key of Destiny |
| 2001 | Badger's Drift |
| 2000 | Glamour Boy |