Lucky 5 is a lottery-type game created by BetGames.TV. Read the comprehensive review and check our list of betting sites to play Lucky 5
Betgames Lucky 5

How to play

Betting Options

Tips

Results

Odds

Strategy

BetGames Lucky 5 FAQ
Best BetGames Lucky 5 Sites - South Africa
Betgames Lucky 5
Lucky 5 is one of the many TV games offered by Betgames.TV. While this lottery game does resemble a live dealer game, there are some differences.
The Lucky 5 live draw takes place every four minutes and lasts about 20 seconds
During non-draws, the screen will switch to a thumbnail until the next game takes place
There is no opportunity to interact with the dealer during these live draws
During the draw, a randomised picking machine will select five balls placing them into visible cylinders
Once the winning balls have been picked, the game will tick down to the next draw
Lucky 5, also known as "5 out of 36" is a lottery-based
betgame
that offers many fixed-odds betting options. There is a wide range of betting outcomes offered to players with the chance to win thousands your total staked bet.
How to play
Lucky 5 is a lottery-type game where five random balls are drawn from a pool of 36. These draws are done by using a randomised drawing machine to ensure that results are trustworthy and fair.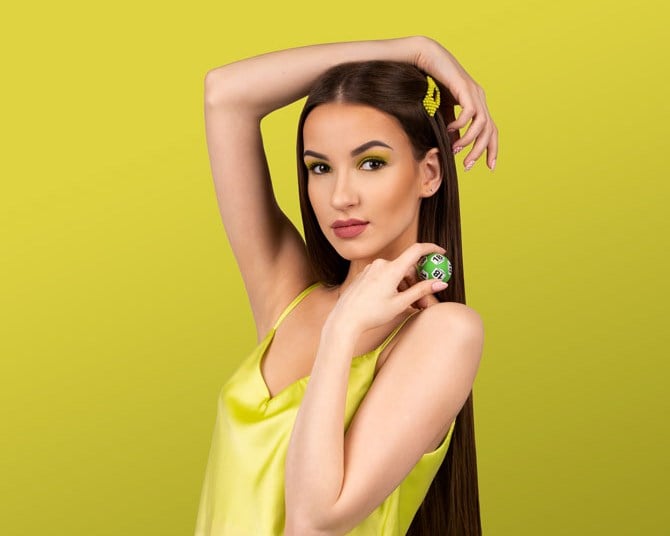 There are a variety of betting options available to punters so you'll need to choose one and add it to your betting slip.
There are a total of 94 betting options available to the player with five minutes between each round. Payouts can range up to 1000 times your stake.
Betting Options
You have access to six betting categories in Lucky 5. It is a lottery style game, but it is not traditional lotto, although there are markets that resemble that of a regular lottery. It is however the fixed odds outcomes that make the biggest difference. Here are the various categories:
Numbers
Each coloured ball has a designated number with a total of four different colours being used. Here you can guess the number of the balls that appear, much like a traditional lottery. However, you can also bet on even or odd number balls.
White Balls
This is the first of the four coloured balls than can be drawn during a game of Lucky 5. Below are the various betting options for the white ball.
Green Balls
The Green ball is the second colour of the four colours in the game. The betting options mirror that of the other colours.
Red Balls
The Red ball is the third colour of the four colours in the game. The betting options mirror that of the other colours.
Blue Balls
The Blue ball is the final colour of the four colours in the game. The betting options mirror that of the other colours.
Different colours
This is the largest betting category with Luck 5. Fixed-odds are used to guess one specific colour will appear a certain amount of times in the one round (five balls).
Tips

Here are some proven strategies to bet with more success in Lucky 5.
Hedge your bets by wagering on high-risk options alongside bets that are more likely to win.
There are 300,000 possible combinations of the "Count of the dropped coloured balls will be less than 2.5". This is one of the best betting options in terms of winnability.
Landing five same coloured balls for a 1,000x payout is attractive - but is very unlikely. You only have a 0.0003% chance of success - try to hedge this wager with a more likely option.
Betting on coloured balls not appearing also has a solid chance of winning
For quick betting, input your preferred stake in the box - when it comes to placing your bet, you will just need to click "Place Bet"
Don't want to wait for the next betting round? Head over to ongoing games like War of Bets or Bet on Poker to break up time between game rounds.
You can see the last five draws in the game tab - but this information is generally useless as this is a randomised game
Results
Lucky 5 results are displayed clearly in the lobby tab alongside the game. The last five draw results will be shown alongside the times the draw took place.
If you place a wager on Lucky 5, then there are several ways to check your results. You can stay on the Lucky 5 tab and wait for the game to start to see the draw results.

Draws happen every 4 minutes, with each round taking less than 20 seconds. This can be a time-consuming way to play with little action occurring during downtime.
An alternative is to check your bet slip to see if you have won. Results of any betgames are shown on your slips showing if you have made a loss or win.
Odds

Lucky 5 offers over 90 betting options in six distinct categories, giving plenty of opportunities to bet. These bets vary significantly in how often they will payout and the chances of winning. Below is the probability of all bets succeeding.
| Bet | Chance of Winning |
| --- | --- |
| More odds | 0.500000 |
| More evens | 0.500000 |
| Selected ball will appear | 0.138889 |
| Selected ball will not appear | 0.861111 |
| Two selected balls will appear | 0.015873 |
| Three selected balls will appear | 0.001401 |
| Sum odd | 0.500000 |
| Sum even | 0.500000 |
| Sum under 92.5 | 0.500000 |
| Sum over 92.5 | 0.500000 |
| At least one coloured ball | 0.785858 |
| No coloured balls | 0.214142 |
| Under 1.5 colour balls | 0.633117 |
| Over 1.5 colour balls | 0.366883 |
| Under 2.5 colour balls | 0.912433 |
| Over 2.5 colour balls | 0.087567 |
| Over 3.5 colour ball | 0.009358 |
| Exactly 1 colour balls | 0.418974 |
| Exactly 2 colour balls | 0.279316 |
| Exactly 3 colour balls | 0.078209 |
| Exactly 4 colour balls | 0.009024 |
| Exactly 5 colour balls | 0.000334 |
Strategy
The best strategy to play Lucky 5 is to bet on the option with the highest odds of winning. You can then place a riskier bet on higher-paying positions.
This strategy is effective as you have a high chance of winning while waiting for a big payout. But it will take some time to kick in.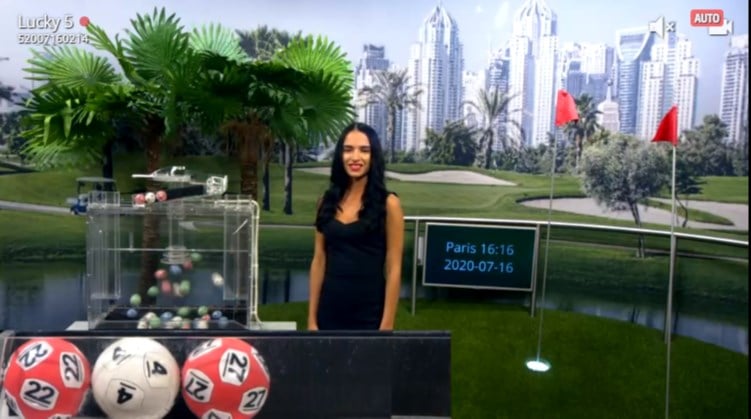 Here's one way to play the strategy: place two bets of R1000 on "Under 2.5 coloured balls" and "Exactly x amount of coloured balls". Make sure you bet on the same colour balls for max efficiency.
This not only gives you a high chance to win the first bet - you also have an opportunity to capitalise on the secondary wager.
However, there is a downside to the strategy - you're almost certain to lose funds before hitting that big winning streak.
BetGames Lucky 5 FAQ
Is Lucky 5 fair and random?

It is indeed. Betgames.TV, the creators of the game use a random drawing machine that selects 5 coloured balls at random from a pool of 36. The software developer is licensed by the UK Gambling Commission and must test their games for randomness regularly.
How much can you win playing Lucky 5?

Lucky 5 offers fixed-odds bets which is why it is different to the generic lotto. Winnings vary drastically with some great odds on offer. Your biggest win can be up to 1000x your stake.
What is the best Lucky 5 bet?

The best and most common bet on Lucky 5 is for a specific coloured ball to appear under 2.5 times in the draw.
Where can I play Lucky 5 in South Africa?

Most reputable online bookmakers offer Lucky 5 in South Africa.