Bundesliga Live Streaming in South Africa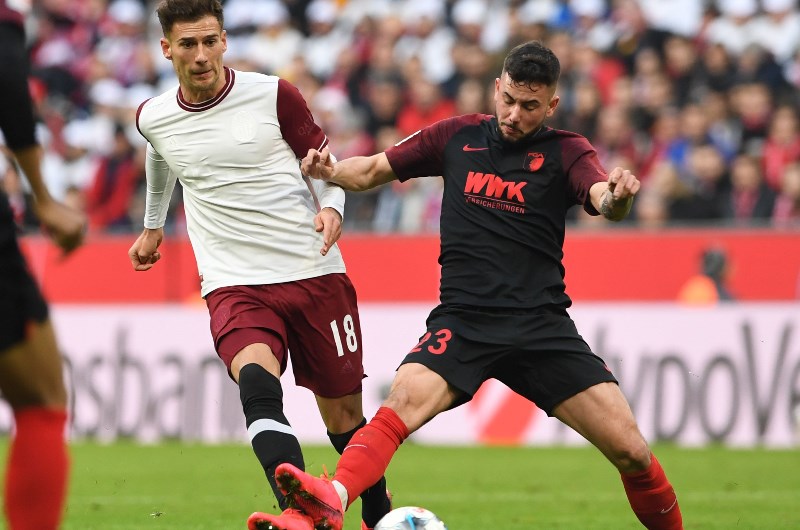 Bayern Munich along with the other clubs will all be available on live stream in South Africa (Getty Images)
Watch the Bundesliga via Live Streaming
The Bundesliga is among the top five leagues in Europe and is the top division of men's football in Germany. Bayern Munich, the biggest club in Germany, holds prestige globally with their numerous domestic and European titles.
The Bundesliga is the first major football league to return after all football was put on hold due to COVID-19. Interest in it is at an all time high as football fans from around the globe look forward to watching their favourite pastime again.
In South Africa you will be able to stream the Bundesliga matches live with Sportingbet with the device of your choice. All you need is a suitable internet connection and an account with
Sportingbet
.
Sportingbet Live Streaming
Live streaming on your betting account is new to South Africa although globally it has been done for some time already. This will be a first for Sportingbet with more football and sport live streaming to follow in the coming months.
Here is how you can live stream the Bundesliga in South Africa with Sportingbet.
Log-in or register an account with Sportingbet.
Click on the Bundesliga match you want to live stream (only available closer to kick off)
You can watch and bet on live on Bundesliga football.
To watch a Sportingbet live stream users must be logged into their account. 18+, geo-restrictions & terms and conditions apply.
Where else can I watch Bundesliga via live stream in South Africa?
Betway
is another option for watching the Bundesliga via live stream in South Africa. It is a new product to South Africa so not many bookmakers have this offering yet. But you will be hard pressed to find better than Betway and Sportingbet SA.
Bundesliga News
Bundesliga Social Media
Follow the Bundesliga on social media.
Bundesliga Live Streaming FAQ
Where can I watch Bundesliga live streaming in South Africa?
Sportingbet SA are offering live streams of the final nine rounds of the 2020 Bundesliga season. You must be an account holder to watch.
Who has claimed the most Bundesliga titles?
Bayern Munich have won 28 Bundesliga titles which is the most by some distance. Dortmund and Borussia Monchengladbach have won five each.
Who are the reigning Bundesliga champions?
Bayern Munich are the reigning Bundesliga champions are winning the title in 2018/19.
How many teams participate in the Bundesliga?
There are currently 18 teams participating in the Bundesliga.
Who are the teams currently playing in the 2020 Bundesliga season?
The teams that currently play in the Bundesliga are FC Augsburg, Hertha BSC, Union Berlin, Werder Bremen, Borussia Dortmund, Fortuna Düsseldorf, Eintracht Frankfurt, SC Freiburg, 1899 Hoffenheim, 1. FC Köln, RB Leipzig, Bayer Leverkusen, Mainz 05, Borussia Mönchengladbach, Bayern Munich, SC Paderborn, Schalke 04 and VfL Wolfsburg.
German BundesligaPreviews & Tips