Increase your soccer odds - Build a bet now live
Betway have launched their soccer build a bet
Bet on multiple markets from the same match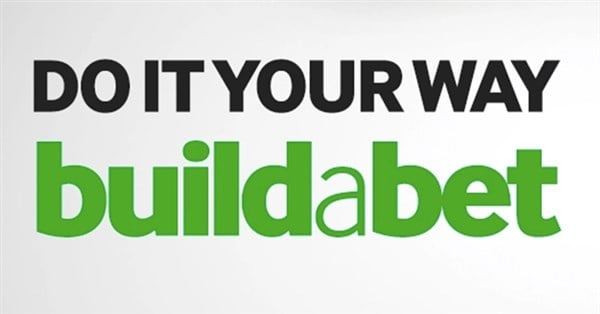 Betway have launched the Build a Bet functionality on their website. Many have wondered why you couldn't bet on multiple markets within the same match, and now you can!
It is only available within soccer matches in South Africa. Basically it is like an accumulator but within the same match, or Multi bet. You can choose anything from 2-10 markets you'd like to target - the more you choose the more your odds increase.
Benefits of Build a Bet
Contrary to your normal multi bet or accumulator, you focus solely on one soccer match. Often various markets are interlinked and should you get one right could send you on the slope towards riches. Not to mention the obvious benefit that the odds increase with every market you add.
Build a Bet with Betway
Here is how you can create a Betway account to participate in the soccer build a bet. Remember, if you are registering for the first time you will get a R25 free bet to get you started.
Log-in or register an account with Betway. (Use the bonus code "PROMOCODE")
Click on the match you want to focus on for Build a Bet.
You can now choose your markets, do your research.
Once done, place your bet.
To bet on Betway users must be logged into their account. 18+, geo-restrictions & terms and conditions apply.

How it Works
Create your your own soccer bet by combining up to 10 (no less than 2) markets or outcomes. This can include Match result, both teams to score (BTTS), Total Goals, First goal scorer, anytime goal scorer and many more.
The more outcomes you add, the higher your odds and the bigger your payout if you win.
Terms & Conditions
Build a Bet is only available on soccer matches.
Build a Bet is only available on pre-match selections.
Build a Bet betslips are not eligible for Cash Out.
Build a Bet can only be placed as a single bet and cannot be combined with other outcomes to form a Multi Bet.
A minimum of 2 and a maximum of 10 selections from a single match can be combined to Build a Bet.
In the event that a selection within a Build a Bet betslip is cancelled or voided, the entire Build a Bet betslip will be cancelled/voided. For example, if a First Goalscorer pick does not take part in the match, the entire bet will be cancelled, regardless of the outcome of the other selections.
All selections in the Build a Bet betslip are required to win in order for the bet to win.
Betway will not be responsible if the Build a Bet feature is not available for technical reasons.
Betway reserves the right to reverse the settlement of a Build a Bet bet if the bet, or a selection within the bet, is settled in error
A valid Betway account is required to participate.
Build a Bet is only open to persons who are natural persons, 18 years or older, and either South African citizens or permanently reside in South Africa.
Betway may require the winners to complete and submit an information disclosure agreement to enable Betway to ensure compliance with these Terms and Conditions. Should the winner be found not to have complied with these Terms and Conditions, he/she will automatically be disqualified and the prize will be forfeited.
The Promoters will continuously monitor any irregular behaviour, whether it be in entries and/or Participant's details. Consequently, any violation or attempt and/or suspicion of violation or irregular behaviour and/or non-compliance with these Terms and Conditions will result in immediate disqualification of the Participant.
The Participant acknowledges that he/she has been given an appropriate opportunity to first read these Terms and Conditions and that he/she understands and accepts these Terms and Conditions.
Betway reserves the right to change, amend, edit, postpone or cancel the Build a Bet feature, rules, and terms and conditions at any time and without notice.
All Participants participate entirely at their own risk. By reading these Terms and Conditions, the Participant gives consent to these risks and hereby indemnifies and holds harmless the Promoters, their directors, employees and agents of any and all liability pertaining to any damage, cost, injuries, and losses of whatever nature sustained as a result of their participation and related events and activities, save where such damage, cost, injuries or losses are sustained as a result of gross negligence or wilful misconduct of any of the Promoters.
The Promoters, their directors, employees, agents and distributors, are not responsible for any misrepresentation (whether written or verbal) in respect of any Reward nor in respect of any warranties or undertakings given by any person other than the Promoters themselves. Should you require any clarification or advice regarding these Terms, please contact Customer Support.
Standard participation requirements and terms and conditions apply.
All entries from disqualified participants' mobile numbers will be rejected.
Betway Build a Bet FAQ
What is Build a Bet?
Build a bet is the same as a multiple or accumulator, the only difference here being is that you don't need to bet on various matches. You can focus on one match and bet on up to 10 different markets.
Is the Betway Build a Bet functionality for all sport?
The Betway Build a Bet functionality is for soccer only. In South Africa you can bet on leagues from around the world using Build a Bet but only soccer matches qualify.
What are the benefits on Build a Bet?
Because your focus is solely on one match if you get one of your markets correct it can often benefit your other markets and you wouldn't contradict your own bets eg. If you bet on Team A to cover the -1 goal handicap and then tip the game to go over 2.5 goals, BTTS Yes and correct score to be 3-1 then you could easily find that if Team A covers the 1 goal handicap then the score could easily be 3-1. Once you have those two the other two are automatically winners.
SoccerPreviews & Tips